GREETING

Message from President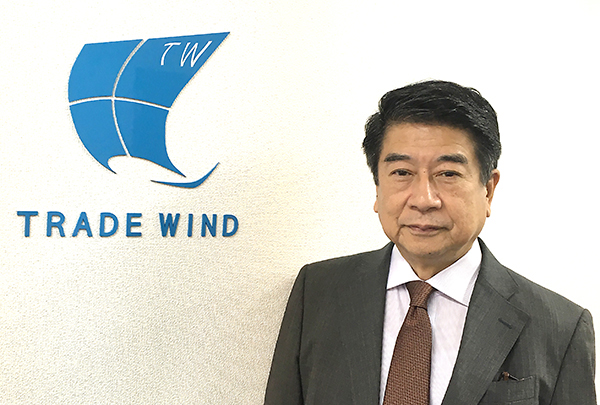 We love spare parts & valued relationships
TRADE WIND Corporation was established on the 1st July 2016,resulting from a merger between CLOVER CORPORATION and TIERRA TRADE CO., LTD.
Our organisation has had over 40 years of experience in exportation of spare parts for automobiles.
Our primary exportation destinations include Middle East, Africa and south East Asia.
Exportation of automobile spare parts have contributed to the increase in the comfort of day to day life for individuals and businesses, due to the ease and affordability to the access of motor vehicles.It has granted us immediate access to our own personal transportation vehicles which has led to the ease of travel and for logistics.
It is a well-known fact that approximately 30,000 pieces of components, such as engines, brakes, electronic components and chassis parts, make up a single motor vehicle that people around the world use on a daily basis.However, any defects or issues preventing the use of motor vehicles may cause disruptions from our day to day life and or business operations.Motor vehicles have become such necessities, that any defects essentially stop the world from pushing forward.
To prevent such issues and to continue to supply the world of its demands, TRADE WIND Corporation endeavours to supply high quality auto parts to our loyal customers with the TRADE WIND through ocean and desert.
Hitoshi Kobayashi, Representative Director and President.